Visit Close Knit for all your knitting and crochet needs.
We offer a full range of fibers, accessories and classes.
New Summer Hours
Monday through Friday: 10 am - 6:00 pm

Saturday: 10:00 am - 3:00 pm
Close Knit with be closed for a week starting Monday, August 7 through Saturday, August 12.
We will reopen on Monday, August 14.

Be the first to find out about sales and promotions, special events, and class offerings
by signing up for our newsletter
here
or by clicking the subscribe button below.

---
Bus Trip to Rhinebeck Sheep and Wool Festival
Saturday, October 21st

Secure your seat on our bus to the Rhinebeck Sheep and Wool Festival! Price includes entrance to festival, air-conditioned bus with restroom, prizes, games, fashion shows, goody bags, an on-board movie, and snacks. Bus departs at 7:30 am and returns 5:30 pm. Join us for our BIGGEST event of the year! Don't be left behind! There are very limited seats available. This event WILL sell out. Call or stop in to register today!
---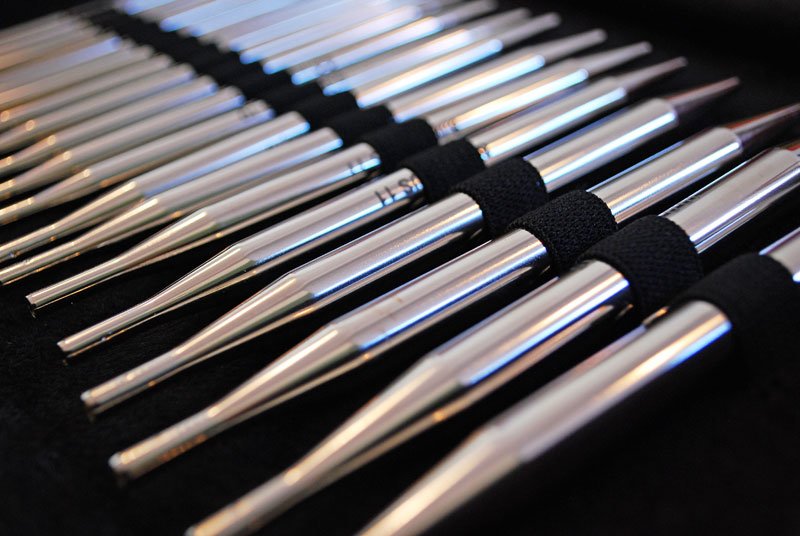 Sale!
All Addi needles are 15% off while supplies last and a number of other yarns have been added to the 40% off list. Please stop in the check out all the amazing savings!

---
Get It Before It's Gone!
Our latest shipment of Madelinetosh is going fast but we still have so many beautiful colors left ... be sure to get some before it's gone!
---
New Projects and Samples ...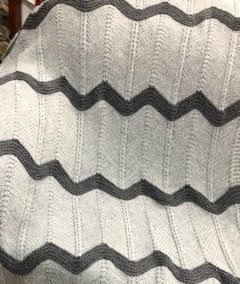 We have a gorgeous new sample in the store ... this Simple Chevron Knitted Blanket by Michelle Kupfer!! This sample was knit with Berocco Vintage Chunky - 8 skeins of MC (Light Grey/color 6106) and 4 skeins of CC (Dark Grey/color 6107).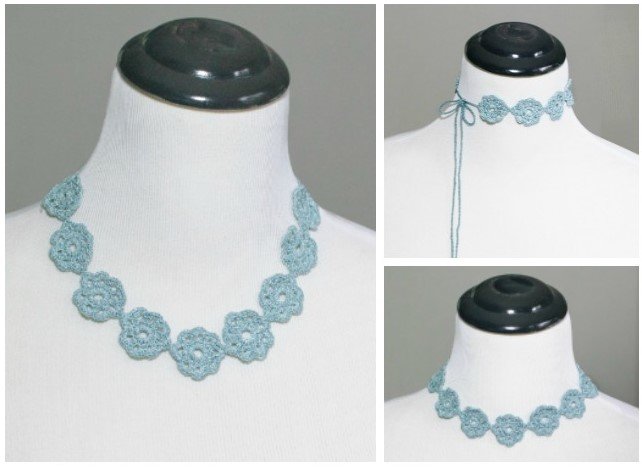 This crocheted Flower necklace is light and fun and perfect for daytime or evening wear! And we love how versatile it is and how it can be worn with so many different necklines. It takes less than 1 skein of Katia Syros and 1.75 mm steel hook.
---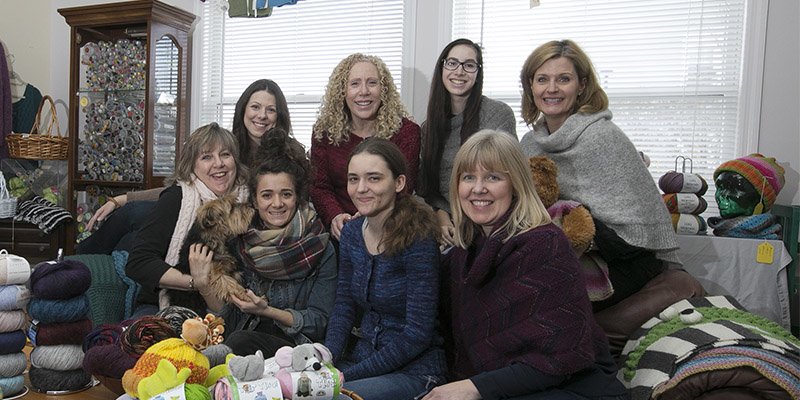 We're on Interweave!! Check out our write up on Interweave written by our very own Gus Baxter! http://www.interweave.com/article/knitting/lylys-close-knit-yarn-shop/
---
Lots and lots of yarn on sale in our Sale Corner ... everything there is 40% off!!!
Cometa, Linus, Mixer, Karma, Captiva, Weekend Chunky, Pacific Chunky, Cascade Baby Alpaca Chunky, Gemini, Cascade Magnum, Blackstone Tweed, Kasha , Lodge, Sunseeker, Debbie Bliss Riva, Zen Garden, Brio, Nadeshiko, Cyochin, Mossa, Casablanca, Souffle, Geilsk, Flicker, Alp Oriental Feza, Ella Rae Lace Merino Chunky, Cotton Classic, Circulo Ribbon, Katia Sole, Lang Felice, Moda Lame, Lacey, Syros and all yarn with Glitter in it…. All discounted yarn samples are also 40% off. All final sale.