Visit Close Knit for all your knitting and crochet needs. 
We offer a full range of fibers, accessories and classes. 
Summer Hours
Monday through Friday: 10 am - 6:00 pm 

Saturday: 10:00 am - 3:00 pm
Be the first to find out about sales and promotions, special events, and class offerings
by signing up for our newsletter
here
or by clicking the subscribe button below.

---
Mark Your Calendars!
Close Knit will be closed from Monday, August 20 – Thursday, August 23.
We will reopen on Friday, August 24.
---


We Have A New Addition to Our Close Knit Family!
Gail is a grandma! On 8/12/2018, Gail welcomed her grandson, Jordy Dane. He measured in at 7 lbs, 2 oz and 19.5 inches. Mom and baby are doing great!
---
Rhinebeck Sheep and Wool Festival
Saturday, October 20th

Can you believe it's time to sign up for the Sheep and Wool Festival again?! Join us for our BIGGEST event of the year! There are very limited seats available so sign up now. This event WILL sell out. Price includes entrance to festival, air-conditioned bus with restroom, prizes, games, fashion shows, goody bags, an on-board movie, and snacks. Bus departs at 7:30 am on 
Saturday, October 20th and returns at 5:30 pm. Call or stop in to register today! Cost is $68.
---
A Trip to "Dye" For!
White Barn Farms, 815 Albany Post Road,
New Paltz, NY 12561 
Tuesday, September 11, 2018, 11 a.m. – 3 p.m. 
Join us for a 4-hour workshop with Paula Kucera at White Barn Farms. We will pick flowers from the garden and then dye your very own mini-skein (included in the price). Please bring rubber gloves for dyeing and wear comfortable shoes.
There are also sheep to be petted!
White Barn Farms is approximately 1 hour away. (Transportation is NOT included).
Click here for directions
. Rain or shine. Limited space available – just 15 lucky people! Please call or stop in the sign up.
You might also want to pack a lunch. There is a café right next door called
The Pompom Cafe
. And, of course, a yarn store to shop in!
---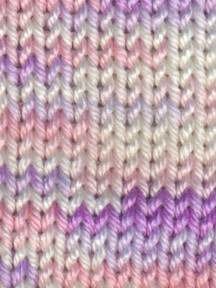 Yarn of the Month - 15% Off
Ella Rae Cozy Soft Chunky

Cozy Soft Bulky by Ella Rae is aptly named as it is cozy, soft and bulky! Perfect for quick knits on US 10 (6mm) needles, this warm yarn is a machine washable blend of acrylic and wool that comes in a great choice of colors from bright multi-colored shades to variegated pastel hues.
Fiber Content: 75% Acrylic/ 25% Wool 
Weight: Bulky 
Gauge: 3.5 sts = 1" on US 10-10.5 
Weight/Yardage: 100g/131yds 
Care: Machine Wash Cold, Dry Flat
---

Project of the Month
Saturday Morning Baby Blanket 

The Saturday Morning Baby Blanket by Michelle Kupfer is a gorgeous blanket knit in 3 panels which are then seamed along their side edges. Shown here in Ella Rae Cozy Soft Chunky yarn.
As written, blanket measures 24" wide x 30" long (after blocking) and requires 600 yd chunky weight yarn (300 yd color A, 200 yd color B, and 100 yd color C), size 10 straight or circular needles, locking ring markers, and a tapestry needle.
You can find the pattern on Ravelry here.
---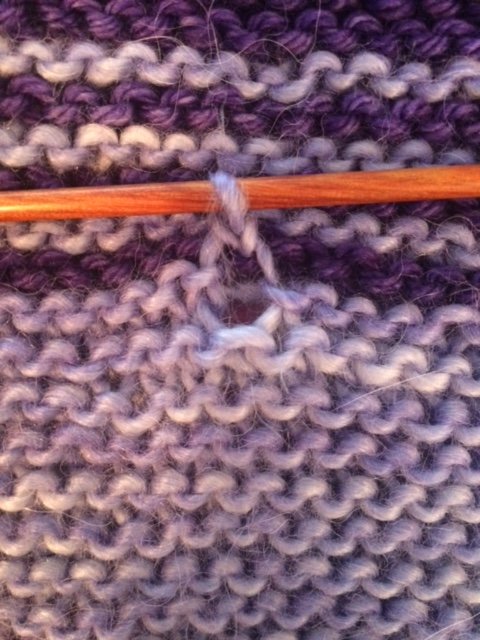 We Now Offer Finishing Services!
You put your heart (and money) into knitting or crocheting it. It's "done" but there are lots of loose ends and the lace looks bunchy. No worries! Close Knit is now offering project finishing by Finishing4U! 
Services include weaving in ends, seaming, blocking, edging, dropped stitch repair, button bands, felting and any other detail needed to bring your project to the finish line. You will be proud to show off your handiwork the next time someone asks, "Wow! Did you MAKE that?!"
Contact finishing4u@gmail.com with questions or for a price quote.

---
Sale!
We've got some great yarns on sale!! Please stop in the check out all the amazing savings!

40% Off: Milano, Gatsby, Ripple, Riva, Clown, Anise, Mia, Noema, Spencer, Peruvia Quick, Marlowe, Sol Degrade, Eco Duo, and all glittery yarn
50% Off: Marmot, Cleo, Luzia, Zara Fur, Margot, Syros, Lolli, Micro.
All books on the bookshelves are 50% off – excluding Nicky Epstein's books and Berroco.
All Addi needles are 15% off while supplies last!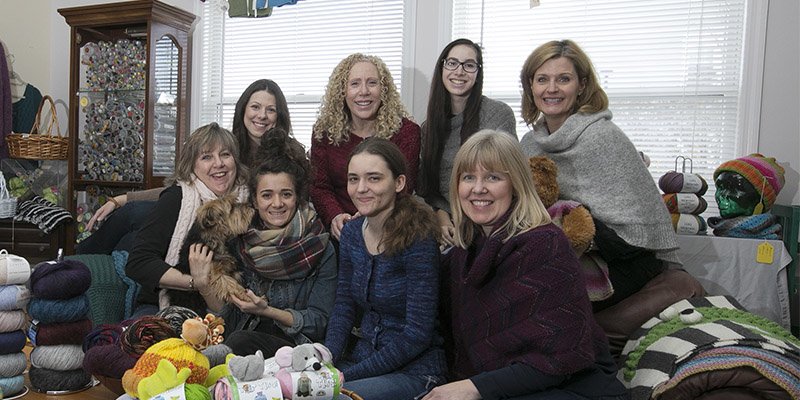 ---
Lots and lots of yarn on sale in our Sale Corner ... everything there is 40% off!!!
Cometa, Linus, Mixer, Karma, Captiva, Weekend Chunky, Pacific Chunky, Cascade Baby Alpaca Chunky, Gemini, Cascade Magnum, Blackstone Tweed, Kasha , Lodge, Sunseeker, Debbie Bliss Riva, Zen Garden, Brio, Nadeshiko, Cyochin, Mossa, Casablanca, Souffle, Geilsk, Flicker, Alp Oriental Feza, Ella Rae Lace Merino Chunky, Cotton Classic, Circulo Ribbon, Katia Sole, Lang Felice, Moda Lame, Lacey, Syros and all yarn with Glitter in it…. All discounted yarn samples are also 40% off. All final sale.