Visit Close Knit for all your knitting and crochet needs.
We offer a full range of fibers, accessories and classes.
Store Hours
Monday through Friday: 10 am - 6:00 pm

Saturday: 10:00 am - 4:00 pm
Be the first to find out about sales and promotions, special events, and class offerings
by signing up for our newsletter
here
or by clicking the subscribe button below.

---
Get Ready for the
2018 NJ Wool Walk!
Join us
April 19th through April 22nd
for the annual NJ Wool Walk!
Get your passport and bag now. Get both for $12 or one at $6 each.
Wool Walk Hours:
Thursday – Friday: 10 a.m. to 6 p.m.
Saturday: 10 a.m. to 4 p.m.
Sunday: 11 a.m. to 4 p.m.
And you won't want to miss our special guests ... Julie Lamb's 'Be Ewe' Collection and Backyard Fiberworks.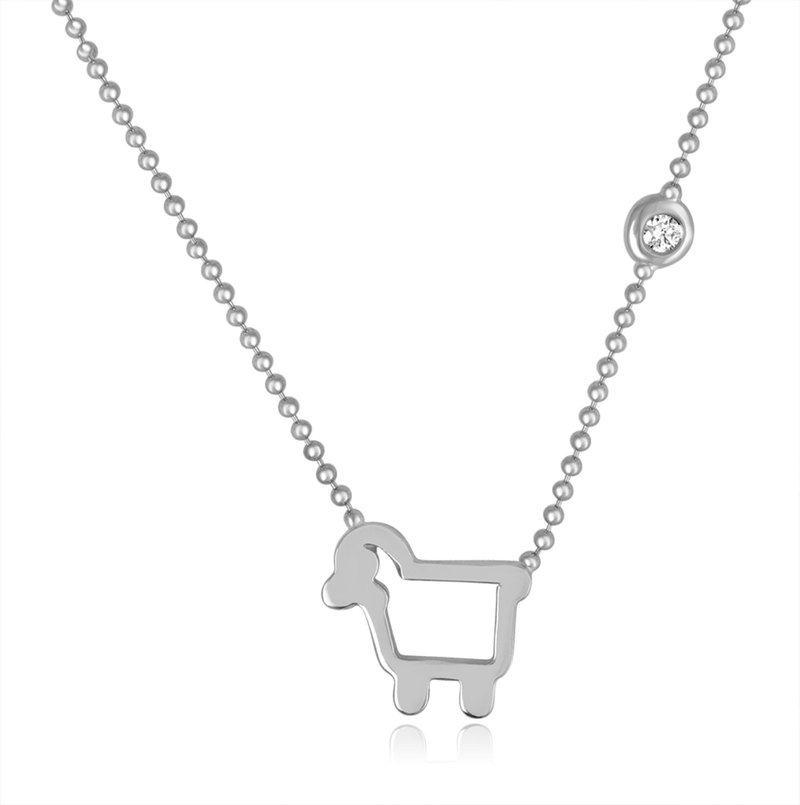 Julie Lamb's 'Be Ewe' Collection
Friday, April 20 from 10:00 am - 6:00 pm
Julie Lamb will be showing off her 'Be Ewe' Collection! Let a diamond lambie 'Walk with Ewe' right out the door! Discounts, drinks and designer fine jewelry await!
All jewelry will be discounted 20 to 30% off for our event and there will be a Reception/Q&A at 4:00 pm – with champagne and nibbles.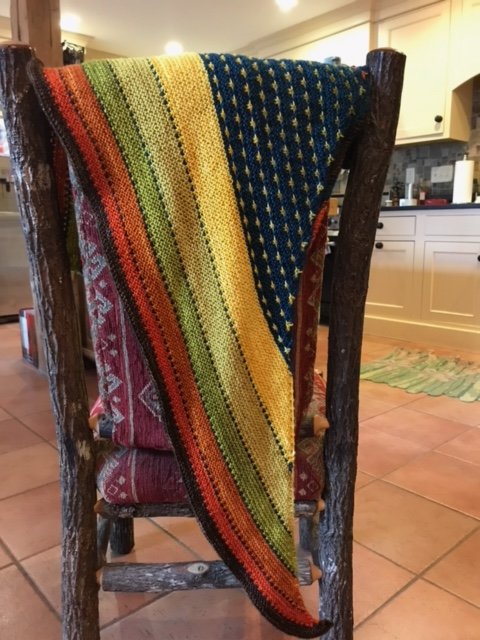 Backyard Fiberworks
Sunday, April 22, 11:00 am - 4:00 pm
Backyard Fiberworks produces inspired colorways pulled right out of the backyard. Their work is grounded in rich and complex color, luxurious and hardworking fibers, and an attention to detail that creates extraordinary yarns. They are located in Maryland and specialize in hand-dyed yarn, offering extraordinary colorways in wonderful bases that provide knitters with an opportunity to select uncommon materials to create exceptional and unique projects. As a complement to hand-dyed yarn, they also offer a well-curated collection of tools for the hand-knitter, kits with original patterns, and fun, fresh gift items.
The American Wool line of Backyard Fiberworks grew out of a profound love for wool and all its makers - from sheep bred for the quality of their fiber to the shepherds who tend the flock, from the spinners to turn floss into fiber to the knitter who puts hands to needle, every link in the chain is celebrated. Each yarn in the American Wool line is sourced from a single farm, where the shepherds know their flock and the respect for the work is evident. The unique features of the fibers are celebrated in each yarn, and each skein promises a unique opportunity to explore the different fibers our amazing craft has to offer.
Alice will be bringing her yarn, kits, books and accessories. Shown here is the On the Spice Market shawl by Melanie Berg worked up in Backyard Fibers.
---
Rhinebeck Sheep and Wool Festival
Saturday, October 20th

Can you believe it's time to sign up for the Sheep and Wool Festival again?! Join us for our BIGGEST event of the year! There are very limited seats available so sign up now. This event WILL sell out. Price includes entrance to festival, air-conditioned bus with restroom, prizes, games, fashion shows, goody bags, an on-board movie, and snacks. Bus departs at 7:30 am on Saturday, October 20th and returns at 5:30 pm. Call or stop in to register today! Cost is $68.
---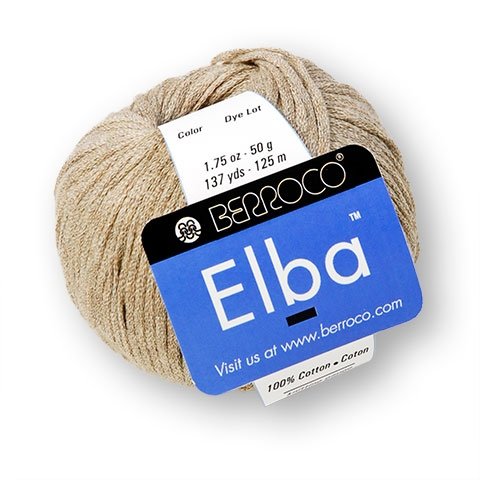 Yarn of the Month - 15% Off
Elba by Berroco

Elba is a 100% cotton tape yarn that feels like your favorite t-shirt but creates fabric with beautiful stitch definition. Made in Italy

Ball Weight: 1.75 oz / 50 g

Ball Length: 137 yds / 125 m
Knitting Gauge: 5 sts = 1", 20 sts x 29 rows = 4" (10cm)
Needle Size: 7 (US) / 4.5 mm
Crochet Gauge: 4 sc = 1", 16 sc x 18 rows = 4" (10cm)
Hook Size: H (US) / 5 mm
Yarn Fiber Info: 100% Cotton
Yarn Wash Info: Machine wash. Lay flat to dry.
Fiber Content: 75% Acrylic/ 25% Superwash Wool
Weight: DK
Gauge: 5-5.5 sts = 1" on US 5-7 (3.75-4.5mm)
Weight/Yardage: 100g/213yds
Care: Machine Wash
---

Project of the Month
Saoirse by Gus Baxter
Saoirse is a asymmetrical shawl design encompassing the freedom of color and lace. The name, itself, is an Irish name that symbolizes freedom. This shawl was designed for Do Ewe Knit, in Westfield NJ, and was debuted at the store during the NJ Wool Walk 2016.

Saoirse is knit with 500 yards of a worsted weight yarn. Finished, blocked, measurements: 70 inches/178 cm X 44 inches/122 cm.

You can find the paid pattern on Ravelry here.
---
Book Club with Patti McHugh
Thursday, May 10, 6:00 pm - 7:30 pm
Free. Please call to sign up!!!
Join us for our next book club as we discuss The Life She Was Given by Ellen Marie Wiseman. Read the book, bring your knitting or crochet project, and participate in what is always a fun evening. Prepare and bring three discussion questions relating to the book. Refreshments will be served. There is no cost to attend but please call to RSVP!
---
We Now Offer Finishing Services!
You put your heart (and money) into knitting or crocheting it. It's "done" but there are lots of loose ends and the lace looks bunchy. No worries! Close Knit is now offering project finishing by Finishing4U!
Services include weaving in ends, seaming, blocking, edging, dropped stitch repair, button bands, felting and any other detail needed to bring your project to the finish line. You will be proud to show off your handiwork the next time someone asks, "Wow! Did you MAKE that?!"
Contact finishing4u@gmail.com with questions or for a price quote.

---
Sale!
We've got some great yarns on sale!! Please stop in the check out all the amazing savings!

40% Off: Milano, Gatsby, Ripple, Riva, Clown, Anise, Mia, Noema, Spencer, Peruvia Quick, Marlowe, Sol Degrade, Eco Duo, and all glittery yarn
50% Off: Marmot, Cleo, Luzia, Zara Fur, Margot, Syros, Lolli, Micro.
All books on the bookshelves are 50% off – excluding Nicky Epstein's books and Berroco.
All Addi needles are 15% off while supplies last!
---
We are so pleased and delighted to announce that our Becky is expecting – due in March!!!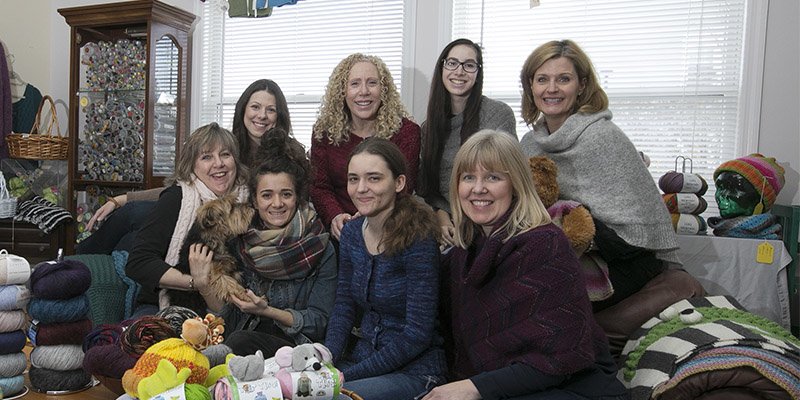 We're on Interweave!! Check out our write up on Interweave written by our very own Gus Baxter! http://www.interweave.com/article/knitting/lylys-close-knit-yarn-shop/
---
Lots and lots of yarn on sale in our Sale Corner ... everything there is 40% off!!!
Cometa, Linus, Mixer, Karma, Captiva, Weekend Chunky, Pacific Chunky, Cascade Baby Alpaca Chunky, Gemini, Cascade Magnum, Blackstone Tweed, Kasha , Lodge, Sunseeker, Debbie Bliss Riva, Zen Garden, Brio, Nadeshiko, Cyochin, Mossa, Casablanca, Souffle, Geilsk, Flicker, Alp Oriental Feza, Ella Rae Lace Merino Chunky, Cotton Classic, Circulo Ribbon, Katia Sole, Lang Felice, Moda Lame, Lacey, Syros and all yarn with Glitter in it…. All discounted yarn samples are also 40% off. All final sale.