Visit Close Knit for all your knitting and crochet needs. 
We offer a full range of fibers, accessories and classes. 
Winter Hours
Monday through Friday: 10 am - 6:00 pm 

Saturday: 10:00 am - 3:00 pm
Be the first to find out about sales and promotions, special events, and class offerings
by signing up for our newsletter
here
or by clicking the subscribe button below.

---
Get Ready for the 2019 NJ Wool Walk!
Join us April 4th through April 7th for the annual NJ Wool Walk!
It is $6 each for passport and pin. Bags are also available for $6 each.

You can find more information about the NJ Wool Walk and the participating shops on their website here.

Yarn of the Month - 15% Off
Berroco Brielle

Classic meets contemporary in this worsted-weight yarn. The soft halo from the alpaca content combined with just a little bit of shimmer creates timeless pieces that are soft and warm to wear. Made in Italy
Hank Weight: 1.75 oz / 50 g 

Hank Length: 126 yds / 115 m 
Knitting Gauge: 4-4.5 sts = 1", 16-18 sts & 22-24 rows = 4" (10cm) 
Needle Size: 7-8 (US) / 4.5-5 mm 
Crochet Gauge: 4 sc = 1", 16 sc & 18 rows = 4" (10cm) 
Hook Size: 7 (US) / 4.5 mm 
Yarn Fiber Info: 50% Cotton, 17% Polyester, 16% Acrylic, 10% Wool, 7% Alpaca 
Yarn Wash Info: Machine Wash in cold water on delicate cycle. Lay flat to dry.
---
Project of the Month
Space Bubbles

This fun cowl is knit with a main color and contrasting color of Berroco Brielle. It is knit in the round using a combination of knits and slipped stitches for a fun and colorful cowl. Finished cowl measures approximately 11 in. long x 9 in. high after blocking.

Free pattern available on Ravelry here.

---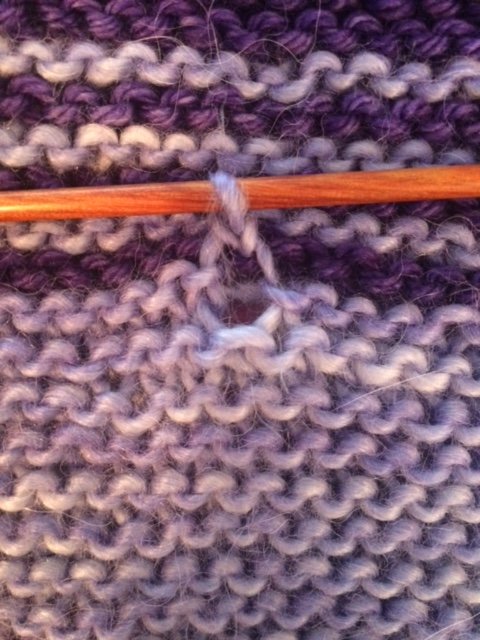 We Now Offer Finishing Services!
You put your heart (and money) into knitting or crocheting it. It's "done" but there are lots of loose ends and the lace looks bunchy. No worries! Close Knit is now offering project finishing by Finishing4U! 
Services include weaving in ends, seaming, blocking, edging, dropped stitch repair, button bands, felting and any other detail needed to bring your project to the finish line. You will be proud to show off your handiwork the next time someone asks, "Wow! Did you MAKE that?!"
Contact finishing4u@gmail.com with questions or for a price quote.

---
Wacky Winter Woolens Sale
We are putting a lot more of our samples on sale! All at 40% off the price as marked. We have so many samples that we have decided to sell some to make room for new possibilities! From baby sweaters to scarves to other apparel – all marked down by 40%. Please visit our sale corner.
---
Sale!
We've got some great yarns on sale!! Please stop in the check out all the amazing savings!

40% Off: Milano, Gatsby, Ripple, Riva, Clown, Anise, Mia, Noema, Spencer, Peruvia Quick, Marlowe, Sol Degrade, and all glittery yarn.
50% Off: Marmot, Cleo, Luzia, Zara Fur, Margot, Syros, Lolli, Micro.
All books on the bookshelves are 50% off – excluding Nicky Epstein's books and Berroco.
All Addi needles are 15% off while supplies last!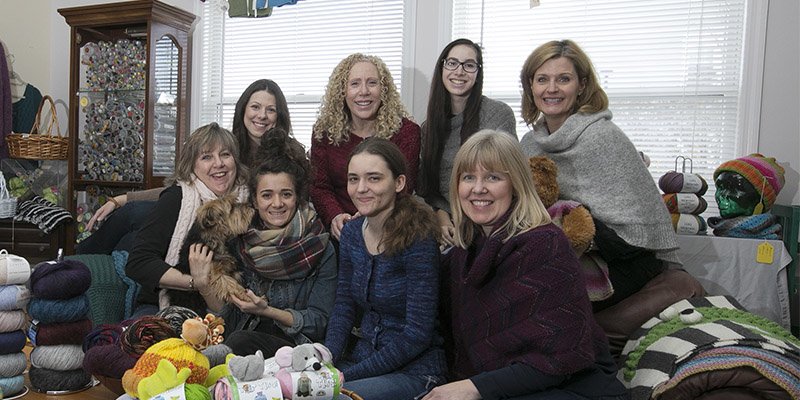 ---
Lots and lots of yarn on sale in our Sale Corner ... everything there is 40% off!!!
Cometa, Linus, Mixer, Karma, Captiva, Weekend Chunky, Pacific Chunky, Cascade Baby Alpaca Chunky, Gemini, Cascade Magnum, Blackstone Tweed, Kasha , Lodge, Sunseeker, Debbie Bliss Riva, Zen Garden, Brio, Nadeshiko, Cyochin, Mossa, Casablanca, Souffle, Geilsk, Flicker, Alp Oriental Feza, Ella Rae Lace Merino Chunky, Cotton Classic, Circulo Ribbon, Katia Sole, Lang Felice, Moda Lame, Lacey, Syros and all yarn with Glitter in it…. All discounted yarn samples are also 40% off. All final sale.