Visit Close Knit for all your knitting and crochet needs. 
We offer a full range of fibers, accessories and classes. 
Fall Hours
Monday through Friday: 10 am - 6:00 pm 

Saturday: 10:00 am - 3:00 pm
Be the first to find out about sales and promotions, special events, and class offerings
by signing up for our newsletter
here
or by clicking the subscribe button below.

---
Exciting News: Keith Leonard Is Back!
Keith Leonard, owner of Knits All Done, is coming back to Close Knit for an exclusive trunk show and classes!
Keith will be doing a trunk show on
Friday, October 4th and Saturday, October 5th
. He will be bringing a Custom Malabrigo color, Custom Koigu pencil boxes, new Zen Yarn Garden colors, Stonehenge Crazy ... race for that one, it's hard to get! And much more … !
Join us for this special showing of all new yarns, custom colors, and exclusive designs available free with yarn purchase!
Exclusive Classes!
Keith is also offering 3 class opportunities on Sunday, October 6. Each class is $65.
There are still a couple of spots remaining. Please call the store or stop in to sign up for classes and/or the trunk show.
10:00 am to 12:00 pm - Flawless Finishing
Learn to professionally assemble your knitwear from the finishing master, Keith Leonard. In this class, you will use prepared swatches to learn Keith's tricks behind five different seams. You will also learn the correct way to pick up stitches across both the top and sides of our knitting. Be amazed as the magic unfolds and walk away with the proficient skills to finish your knitwear professionally for years to come. See homework below.

Materials:
Darning Needle, Scissors, Worsted Weight Yarn, 1 Pair US size 7 Straight or Circular Knitting Needles.
Swatch 1: (Please make 2) 
With a light colored worsted weight yarn and US # 7 or 8 knitting needle, cast on 14 stitches and work in garter stitch (knit every row) for 4 inches. Bind off all stitches. 
Swatch 2: (Please make 2) 
With a light colored worsted weight yarn and US #7 or #8 knitting needle, cast on 16 stitches and work in stockinette stitch (Row 1: Knit, Row 2: Purl) for 4 inches. Bind off all stitches.
12:30 pm to 2:30 pm - Fixing Mistakes
Have you ever taken that large "GASP" while ripping out your knitting? Have no fear! In this class we will first purposely make mistakes. By doing so, we can see how mistakes are created and then deconstruct our knitting to resolve all problems! You will learn different ways to rip back your knitting, add lifelines, recognize twisted stitches, pick up dropped stitches in multiple stitch patterns including stockinette stitch, seed stitch, garter stitch and lace. Even more, we will learn how to read our knitting by counting our rows. Join this class and learn the skills needed to master your knitting for years to come. This class has no homework.

Materials:
4 colors worsted weight yarn, Size G and/or H crochet hooks, Darning needle, 1 Pair of size US#7 OR #8 straight or circular knitting needles, Scissors, Scrap Paper, Pen.
3:00 pm to 5:00 pm - Keith's Tips and Tricks
Is the first stitch of your knitting loose? Do you cast on a new project in both knit and purl? Do you hem the bottom of your knitting? Is your bind off uneven when knitting in the round? Is there a magical loose bind off? How much yarn do you need for the long tail cast on? Why aren't my stitches even? What is the proper way to measure? Should I slip the first stitch of every row? Find the answer to these questions and many more! There is no homework for this class.

Materials:
2 colors worsted weight yarn, Size 24" US #7 Knitting Needles, Size 24" US #5 Knitting Needles, Darning needle, Scissors.
---
Rhinebeck Sheep and Wool Festival
The Rhinebeck Sheep and Wool Festival is almost here, and there are still a few seats left on the bus! If you haven't reserved your spot, NOW is the time!!
Join us Saturday, October 19th, for our annual bus trip to the Rhinebeck Sheep and Wool Festival.
We have lots of great raffle prizes planned, including yarns and accessories provided by Berroco, Lang, Sirdar, and GoKnit bags to name just a few. We also provide goodie bags and a great movie!
This event fills up fast and seats WILL sell out. Price includes entrance to festival, air-conditioned bus with restroom, prizes, games, fashion shows, goody bags, an on-board movie, and snacks. Bus departs at 7:30 am on Saturday, October 19th and returns at 5:30 pm. Call or stop in to register today!
---
Yarn of the Month - 15% Off
Wool Addicts Water
100% crimped baby alpaca for soft and voluminous looks without being too fuzzy.

A gentle halo surrounds this soft, crimped yarn spun from 100% baby alpaca. The yarn gives simple stitches wonderful texture & feels cozy next to skin. Lovely for cardigans, accessories, & throws.
Fiber Content: 100% Baby Alpaca
Weight: Medium/ Worsted
Gauge: 4.25 stitches per 1" on US 8 (5mm) needles
Weight/ Yardage: 50g/153 yards
Care: Hand wash, lay flat to dry
Country of Origin: Italy
---
Project of the Month
The Neck Noodle
The The Neck Noodle by Lisa Buccellato is an easy K5, P5 Rib design with the yarn held double. The piece is worked flat, then twisted once and seamed for a Moebius look.

A quick knit, great for social knitting and video streaming!

This pattern is free on Ravelry here.

---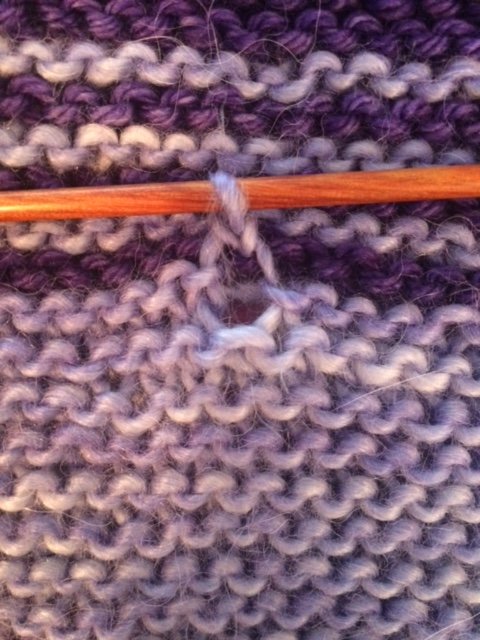 We Now Offer Finishing Services!
You put your heart (and money) into knitting or crocheting it. It's "done" but there are lots of loose ends and the lace looks bunchy. No worries! Close Knit is now offering project finishing by Finishing4U! 
Services include weaving in ends, seaming, blocking, edging, dropped stitch repair, button bands, felting and any other detail needed to bring your project to the finish line. You will be proud to show off your handiwork the next time someone asks, "Wow! Did you MAKE that?!"
Contact finishing4u@gmail.com with questions or for a price quote.

---
Wacky Woolens Sale
We are putting a lot more of our samples on sale! All at 40% off the price as marked. We have so many samples that we have decided to sell some to make room for new possibilities! From baby sweaters to scarves to other apparel – all marked down by 40%. Please visit our sale corner.
---
Sale!
We've got some great yarns on sale!! Please stop in the check out all the amazing savings!

40% Off: Milano, Gatsby, Ripple, Riva, Clown, Anise, Mia, Noema, Spencer, Peruvia Quick, Marlowe, Sol Degrade, and all glittery yarn.
50% Off: Marmot, Cleo, Luzia, Zara Fur, Margot, Syros, Lolli, Micro.
All books on the bookshelves are 50% off – excluding Nicky Epstein's books and Berroco.
All Addi needles are 15% off while supplies last!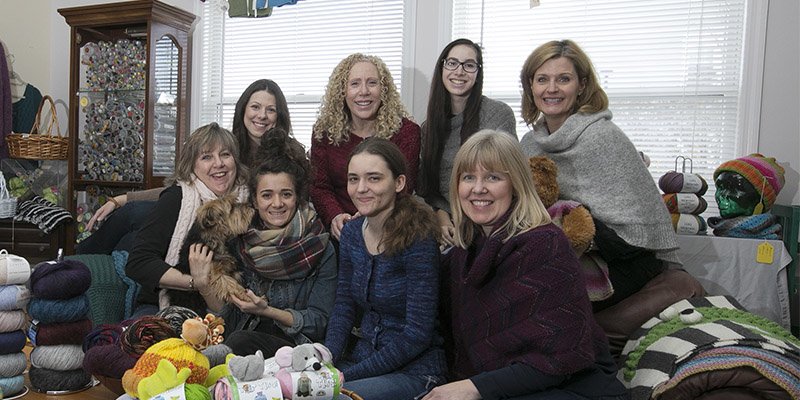 ---
Lots and lots of yarn on sale in our Sale Corner ... everything there is 40% off!!!
Cometa, Linus, Mixer, Karma, Captiva, Weekend Chunky, Pacific Chunky, Cascade Baby Alpaca Chunky, Gemini, Cascade Magnum, Blackstone Tweed, Kasha , Lodge, Sunseeker, Debbie Bliss Riva, Zen Garden, Brio, Nadeshiko, Cyochin, Mossa, Casablanca, Souffle, Geilsk, Flicker, Alp Oriental Feza, Ella Rae Lace Merino Chunky, Cotton Classic, Circulo Ribbon, Katia Sole, Lang Felice, Moda Lame, Lacey, Syros and all yarn with Glitter in it…. All discounted yarn samples are also 40% off. All final sale.