Ask an Expert: Becky
I have trouble adding a new yarn in when I knit. Can I just tie a knit with my yarn ends?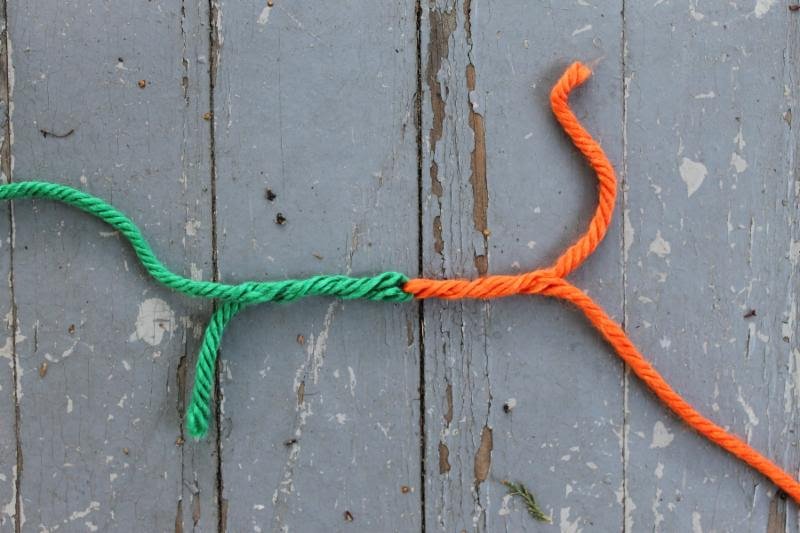 Adding a new yarn can seem a little tricky, whether it's a new color or a new ball of yarn. The easiest way to join a new yarn is: at the beginning of the row leave a long tail of the old yarn. Leave a tail with the new yarn and just start knitting.  Your stitches might look a little weird at first, but you can pull on these yarn tails to straighten them out, then weave those tails in when your all done! Also check out the Russian Join and the Weaver's Knot for some addition techniques. 
Have a question for one of our experts? Send your questions over to CloseKnit@Closeknityarns.com.

---
Fun Fact: 
I-cords
I-cords generally use somewhere between 3-5 stitches. After you've cast on using, DPN's or
circular needles, knit your first row of stitches, but don't turn your work! Instead, slide your stitches to the other end of the needle they're on. Repeat this process as many times as needed. This creates a tube of knitted fabric.  I-cords can be used as edge stitches (instead of slipped stitches or a garter border), cast on, bind off, or pattern accent. 
Check out these patterns that feature I-cords on Ravelry: Renna, Dotted Rays, Drachenfels.
---
Gail's Tip: Read through the ENTIRE pattern before starting
This is Gail's #1 rule when it comes to casting on a new pattern. Please read through the pattern. There can be tips on how to complete certain sections, "at the same time" instructions, or special stitches you might be more comfortable swatching before working them into your project. Knitters and crocheters work best when they are prepared.