---
WHAT WOULD YOU LIKE TO LEARN?
We want to hear from you! What are some things that you want to learn? Specific knitting or crochet techniques? Maybe a particular pattern you think would make a great Knit/Crochet-a-long? What designers do you like? 
Feel free to send us an email at closeknit@closeknityarns.com or stop in the store! 
PRIVATE LESSONS
Please call the shop to schedule. Private lessons are available, and at times convenient for both student and teacher.
$45 for one hour lesson
$30 for 1/2 hour lesson
CLASS POLICIES
All classes and lessons are PREPAID; Pre-registration is required. You can register in person or by phone.
Please set your phone to silent during all classes; If you must make a call, please go outside of the shop
Classes have a minimum of three students
20% off one yarn purchase, for your class project.
Please give us 48 hours notice of cancellation on any class you've signed up for to get a store credit. Registration for Close Knitting Classes is for full sessions only, and no credit can be given for missed classes once the series has begun.
Due to limited parking during these times, please park on Paterson Ave, one block up from the store (just past Habben Ave).
---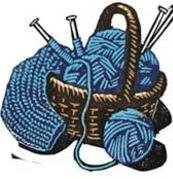 Close Knitting Class with Michelle Kupfer
Fridays,10:30 am - 12:00 pm OR 12:30 pm - 2:00 pm [December 7, 14, 21 and 28] 
Saturdays, 9:30 am - 11:00 am OR 11:30 am - 1:00 pm [December 1, 8, 15, 22 and 29] 
Cost is $80 for the 4-week session and $100 for the 5-week class.
Our Close Knitting Classes with Michelle Kupfer are so popular, we now offer two classes on Fridays and two classes on Saturdays. 
Whether you are a beginner who wants to learn the basics, or a seasoned knitter in need of instruction and good company, these classes are for you! 
Classes are held in a small group setting, with plenty of hands on help to take your knitting to the next level.
---
Crochet Workshop with Kara Gunza
Wednesdays, 10:30 am - 12:00 pm [December 5 and 19 ] 
Cost is $40 for the 2-week session.
Whether you've never picked up a hook, are stuck on a pattern, or just want to want to bring your craft to the next level, this workshop is for you ... Tunisian crocheters are welcome too! Classes are held in a small group setting with a seasoned instructor. Stitch along with us while meeting new people! Call the store or stop in to reserve your spot.
---
Building Blocks Blanket KAL with Barb Bonini

Thursday, 10/25, 11/15 and 12/13, 6:00 pm – 7:30 pm 
Cost is $25 for the third 3-month session
Reserve your place for this popular and informative Knit-A-Long!!
There are 12 squares of varying degrees of difficulty. We will be starting with the easiest one and work on skill building as they increase in difficulty. This KAL will really help bring your skills to the next level! Please come into the store to check out the book.
Supplies Needed:
▪
Building Block Book $19.95
▪
approximately 1,400 yards of worsted weight yarn
▪
7 or 8 needles depending on gauge
20% off yarn for this class.
---
Knitting Workshop with Shaina Bilow
Sundays, 12:00 - 1:30 p.m. [December 2, 9, 16, 23, and 30] 
Cost is $100 for the 5-week session
Learn the basics or hone your skills with this weekly knitting workshop. Classes are held in a small group setting, with plenty of hands on help to take your knitting to the next level.