WHAT WOULD YOU LIKE TO LEARN?
We want to hear from you! What are some things that you want to learn? Specific knitting or crochet techniques? Maybe a particular pattern you think would make a great Knit/Crochet-a-long? What designers do you like? 
Feel free to send us an email at closeknit@closeknityarns.com or stop in the store! 
---
Knitting Workshops

Saturdays with Becky
Saturdays, May 7, 14, 21 and 28th
9:30 am – 11:00 am
Join Becky for a knitting workshop! Bring an old project that you're stuck on, or start a new one that you need some support with.
The cost is $100 for the 5-week session.

Wednesdays, May 4, 11, 18 and 25th
7:00 pm - 8:30 pm

Starting in January, Becky will be hosting a workshop on Wednesday evenings from 7:00 pm - 8:30 pm. Bring a project and get help at your level. This is a perfect opportunity to challenge your knitting skills and bring them to the next level (with a little hand-holding!)
The cost is $80 for the 4-week session.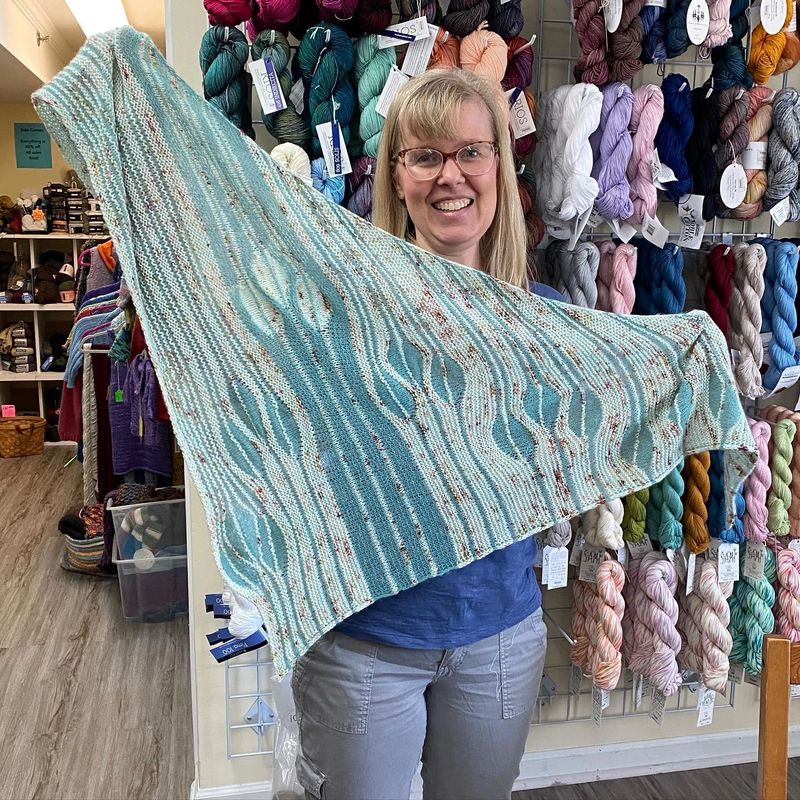 Fridays with Barb
Fridays, May 6, 20 and 27th (no class on May 13th)
Two class options available: 10:00 am – 11:30 am or 12:00 pm – 1:30 pm

Join Barb for our Friday knitting workshops, with two convenient class times available. We Bring your current project or start a new one!

The cost is $80 for the 4-week session.
Drop-In Knitting Workshop with Barb
Keep an eye out on Instagram and Facebook for upcoming dates!
Come knit with Barb! These drop-in knit times are perfect for getting help with a new project or working on a current in a group setting.

The cost is $20 payable at the time of class. Call now to reserve your spot or to be added to the interest list for the next class. (Minimum of 3 people; must be registered ahead of time to participate).
---
Crochet Workshops

Crochet With Clayton
Wednesdays, May 4, 11, 18 and 25th
11:00 am – 12:30 pm
There is still time to sign up for our October crochet workshop with Clayton! Come learn how to crochet, bring along a project of your own, or if you'd like to start something new, this month we will be featuring a beautiful, easy, V-stitch scarf that's very beginner friendly! Perfect whether you're just starting, stuck on a pattern, or need a refresher!
Cost is $80 for the 4-week session.

---
Seating is limited so call or come in to save your spot!
CLASS POLICIES

All classes and lessons are PREPAID; pre-registration is required. You can register in person or by phone.
Please set your phone to silent during all classes; if you must make a call, please go outside of the shop.
Classes have a minimum of three students.
Private Lessons
Have you been wanting to learn to knit, need some brushing up, or perhaps would just like someone to come along side you through a more complex pattern? Call today to schedule a private lesson with one of our experienced instructors! Lessons are conducted safely, adhering to all Covid-19 safety precautions and regulations.
Private lessons are available at $45 for a one-hour lesson or $30 for a half-hour lesson.