---
WHAT WOULD YOU LIKE TO LEARN?
We want to hear from you! What are some things that you want to learn? Specific knitting or crochet techniques? Maybe a particular pattern you think would make a great Knit/Crochet-a-long? What designers do you like? 
Feel free to send us an email at closeknit@closeknityarns.com or stop in the store! 
PRIVATE LESSONS
Please call the shop to schedule. Private lessons are available, and at times convenient for both student and teacher.
$45 for one hour lesson
$30 for 1/2 hour lesson
CLASS POLICIES
All classes and lessons are PREPAID; Pre-registration is required. You can register in person or by phone.
Please set your phone to silent during all classes; If you must make a call, please go outside of the shop
Classes have a minimum of three students
20% off one yarn purchase, for your class project.
Please give us 48 hours notice of cancellation on any class you've signed up for to get a store credit. Registration for Close Knitting Classes is for full sessions only, and no credit can be given for missed classes once the series has begun.
Due to limited parking during these times, please park on Paterson Ave, one block up from the store (just past Habben Ave).
---
Close Knitting Class with Michelle Kupfer
Fridays,10:30 am - 12:00 pm OR 12:30 pm - 2:00 pm [July 12 and 19 (no class on July 5 or 26)] 
Saturdays, 9:30 am - 11:00 am OR 11:30 am - 1:00 pm [July 13 and 20 (no class on July 6 or 27)] 
Cost is $40 for the 2-week sessions.
Our Close Knitting Classes with Michelle Kupfer are so popular, we now offer two classes on Fridays and two classes on Saturdays. 
Whether you are a beginner who wants to learn the basics, or a seasoned knitter in need of instruction and good company, these classes are for you! 
Classes are held in a small group setting, with plenty of hands on help to take your knitting to the next level.
---
Crochet Workshop with Kara Gunza
Wednesdays, 10:30 am - 12:00 pm [July 10, 17, and 24 (there will be no class on July 3 and July 31)] 
Cost is $60 for the 3-week session.
Whether you've never picked up a hook, are stuck on a pattern, or just want to want to bring your craft to the next level, this workshop is for you ... Tunisian crocheters are welcome too! Classes are held in a small group setting with a seasoned instructor. Stitch along with us while meeting new people! Call the store or stop in to reserve your spot.
---
Knitting Workshop with Shaina Bilow
Tuesdays, 12:30 – 2:00 pm [July 2, 9, 16, 23, and 30] 
Cost is $100 for the 5-week session.
Learn the basics or hone your skills with this weekly knitting workshop. Classes are held in a small group setting, with plenty of hands on help to take your knitting to the next level.

20% off one yarn purchase for your class project. Pre-registration is required. You can register in person or by phone. Due to limited space, classes fill up quickly, and we are unable to offer make up classes.
Shaina Bilow is a treasured knitting and crochet instructor who encourages and empowers her students, whether they are picking up needles for the first time or are advanced level knitters and crocheters. Shaina brings 16 years of unparalleled knitting knowledge with her to classes. She has worked in numerous yarn shops, teaches in private and group settings, designs knitting patterns for magazines, yarn companies, and her own collection, and has picked up A LOT of dropped stitches. In a class with Shaina, you can expect a patient instructor, inspiring projects, simplification of tricky techniques, and, of course, lots of Happy Knitting!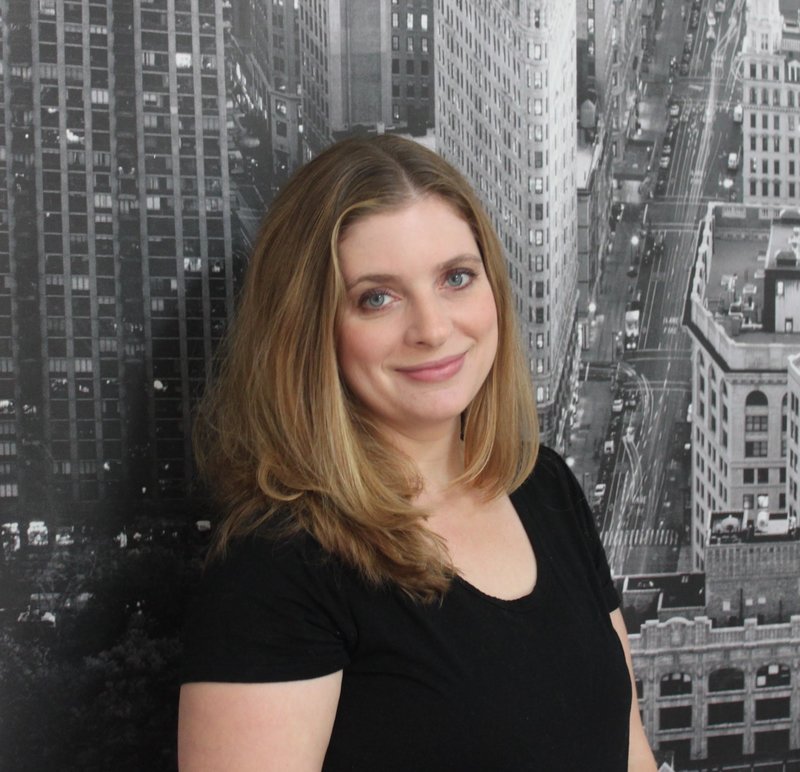 Shaina holds certifications as a Craft Yarn Council Certified Knitting Instructor and a Knitting Guild of America Professional Finisher.
---
Beachcomber Shawl KAL with Barb
Thursdays June 27, July 11, and July 25 
Join us for a fun night of knitting as we stitch the Beachcomber shawl ... a completely reversible over-sized shawl full of fun shaping, garter stitch stripes and striking lace.
The shawl is worked diagonally from tip to tip, alternating between multicolored garter stitch sections and bands of lace. It's finished off with a fluttery picot bind-off.
Materials needed: 
- The Beachcomber pattern, available on Ravelry here 
- size 8 circular needle 
- DK weight yarn in 3 colors (250 yards of a main color and 2 contrasting colors in 150 yards and 250 yards) 
- 1 removable stitch marker and a tapestry needle
Recommended yarn is cotton to make this a summery shawl. Cascade Saratoga, or the yarn of the month Sirdar Snuggly cotton would be good choices.
---
Fixing Mistakes with Shaina Bilow
Saturday, July 17 from 6:00 pm - 8:00 pm 
Learn to recognize and correct a twisted stitch and how to drop a stitch and pick it back up flawlessly. You will also learn three techniques for pulling back your knitting without losing stitches and we will cover using lifelines in our work. With these skills comes the confidence to dig in to more challenging projects. There is a materials list and homework for this class.
Homework: Using worsted weight yarn and size 7 or 8 needles, cast on 20 stitches and work in stockinette stitch (knit a row, purl a row) for 4". Do not bind off. Bring the knitted piece on the needles to class with you. Extra credit – knit a second swatch in garter stitch (all knit).
Other Materials: Large eye tapestry needle, small size (either US 0, 1, 2, or 3) circular knitting needle of any length, size H/8 crochet hook.
---
KAL Teroldego Shawl with Becky
6:00 - 7:30 pm on the second Thursday of the month from June through September
[6/13, 7/11, 8/8 and 9/12]. 
Cost is $45 for the 4 sessions.
"Caitlin Hunter of Boyland Knits designs an asymmetrical triangle shawl featuring lace, color work, bobbles and stripes. It's a perfect, lightweight wrap for throwing over a breezy summer dress, a stroll on the beach or a dinner on the veranda."
Supplies needed: 
-3 different colors of fingering/sock weight yarn, ~380 yds per color. 
-Size US 4 needle, 32" cable 
-Row counter 
-Stitch marker 
-Tapestry needle
---
Basics of Brioche with Shaina Bilow
Wednesday, June 26, 6:00 - 9:00 pm. 
Learn how to work this intriguing "ribbed" stitch during our Basics of Brioche workshop. Brioche stitch brings a unique cellular texture to knitted items and is perfect for cozy accessories and simple sweaters. We will practice two different techniques of working single-color brioche before beginning another sample in two colors.
Prerequisites: Students must know how to cast on, knit, and purl 
Materials: 2 contrasting colors of worsted weight yarn (one light , one dark), size US 7 (4.5 mm) or 8 (5 mm) 24" circular needles, and stitch markers