MONDAY MORNING CHARITY KNITTING
Start the week off with some good friends and a good deed. Each Monday morning, 10am-12pm, a group of generous women gather at the shop to create squares for lap blankets. Their blankets are currently being donated to the Alzheimer's Unit at St. Joseph's Hospital in Paterson, NJ. All are welcome to join and lap blankets (36"x36") are desperately needed!

---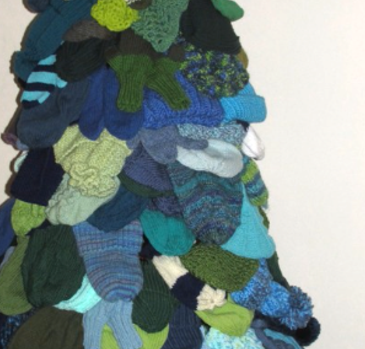 2020 GIVING TREE
Our 2019 Giving Tree was a HUGE success!! We got sooooo many hats, mittens and blankets to donate to St. Joseph's Hospital; such beautiful hats with pompoms and amazing effort and workmanship! Thank you all very much.
Donate handmade HATS or MITTENS (child or adult) each month. For every HAT or PAIR OF MITTENS donated you will be entered into a drawing for a yet-to-be-determined prize (prizes will change each month). The more items you donate, the more chances you'll have to win.
Items must be SOFT! You do not have to use yarn from Close Knit, but please, choose yarn that is nice to wear (and washable.) We recommend, Vintage, Vintage Chunky, Comfort, Comfort Chunky, and ultra wool superwash. You may embellish any way you like.

Free patterns (If you like!): Warf Cap or Two Needle Mittens
---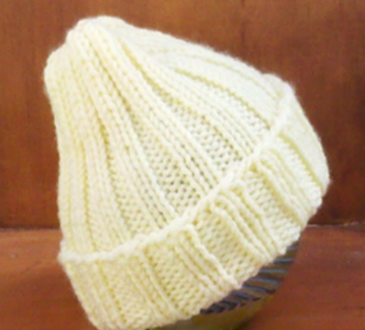 HATS FOR NEWBORNS
Over 11,000 hats!! 
OUTSTANDING! Thank you so much to all who have donated! Your generosity is FANTASTIC!
They have asked for newborn sized hats only. In addition to collecting hats for St. Joseph's Hospital, we are now also donating newborn hats and baby blankets to Lighthouse Pregnancy Resource Center in Hackensack, Wayne and Paterson. They support women and men in crisis pregnancies with material services, and social services (like childcare, housing, health care, etc.). Bring in 1 baby blanket or 5 newborn hats and receive a coupon for 15% your next purchase at Close Knit. These collections are ongoing!

These FREE knit and crochet patterns are basic (perfect for beginners) and use only small amounts of time and yarn. Yarn and pattern do not have to originate from Close Knit, but please make sure hats are SOFT (no wool please) and appropriate for newborns. Patterns are available in the store and at www.Ravelry.com. Here are a few suggestions:

Reversible Squares Baby Blanket by Michelle Kupfer (free knit pattern with in-store yarn purchase)
Gentle Ripple Baby Blanket and Hat by Kara Gunza (free crochet pattern with in-store yarn purchase)
Ribbed Newborn Hat by Shaina Bilow (free knit pattern available on Ravelry)
Crochet Baby Hat Patterns - Sizes Newborn through 12 Months (free pattern on Petals to Picots)